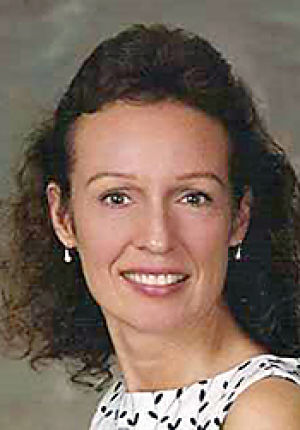 Laura German Coniglio, wife, daughter, sister, nurse and Siberian Husky mother passed from this life on Wednesday, January 28, 2015. Born in Manila, Philippines on October 28, 1954 to missionary parents she spent her youth exploring the islands of Luzon and Palawan and developing a lifelong love of the country and the Philippine people. Laura was a nurse at Bryan Hospital for 29 years. Being a nurse provided her with an avenue to use the God given gifts she had; empathy, compassion and caring.
At 6:14 PM August 14, 1983 Laura met her love her soul mate, her husband, Ron Coniglio. They married on December 22, 1984. Through 30 years of marriage they laughed together, travelled together, sailed together, worked, played and cried together. She loved reading, exercising, being read to, being with her friends and family. Laura especially loved raising her three Siberian huskies, Ayla, Esa and Maya. Laura and Ron could be seen in all types of weather joyfully walking their four-legged children. The gift of love that she gave to her husband over those 30 years and up to the moment of her passing is beyond measure.
An active member of Westminster Presbyterian Church Laura knew Jesus Christ as her Lord, Savior and her salvation. As a newly installed deacon at Westminster Laura enjoyed her participation in leadership and small group settings.
Laura is survived by Ron and Maya, as well as her mother, Leola German of Phoenix, Arizona, Karen German Strouse of Phoenix, Cal German of Omaha and Doris German of Saguache, Colorado.
A celebration of love is planned for Laura this coming April when the grass is green, the flowers are up, the leaves are out, and the world is reborn. A notice will appear in this venue. Please donate any memorial gifts to the Pieloch Pet Adoption Center.